Welcome back to my YouTube channel, today I am going to teach you how to make a DIY… website!!! Yes, you read that right! A DIY website using our DIY Site Builder! While we are sure Youtubers won't actually be able to help you with that. But, we sure can. There are over 1.7 billion websites on the web. And that number is growing. Fast. By the time you reach the end of this page, the number will have increased drastically. Feeling left behind already? Well, you can, now, get way ahead of your competitors with a killer website that helps you stand out. Even a website that has an eCommerce store that can help you earn online sales revenue. A website that has all the latest analytics tools and tracking integration so that you can make sure you know what's up with your business 24/7. And yes, chatbots too, so that you can always be available for your current and potential customers!
You're probably expecting that now we'd ask you to shell out lots of money to get a website made. But, that's not what we're here for. You can create your own website. How? With our DIY site builder! Our DIY site builder, Barrie Web – Website Builder, is a new-age tool that helps you build a website, all on your own, with no tech skills. What you can do with this Do it yourself site builder?
DIY Site Builder – Key Features:

Here's a list of the top things –
Social Media Integration. Keep your social channels integrated with your website and make the most of both.
Design Mobile Responsive Designs. No matter where people go, they have their phones with them. And with mobile responsive designs made possible with our Do it yourself site builder, you can always stay close to your clients and leads.
Google Analytics. Conversions, tracking website data, visitor behavior, engagement, and more, track everything with this robust free tool that can be integrated with your website with our DIY site builder.
And that was just the tip of the iceberg. You also get –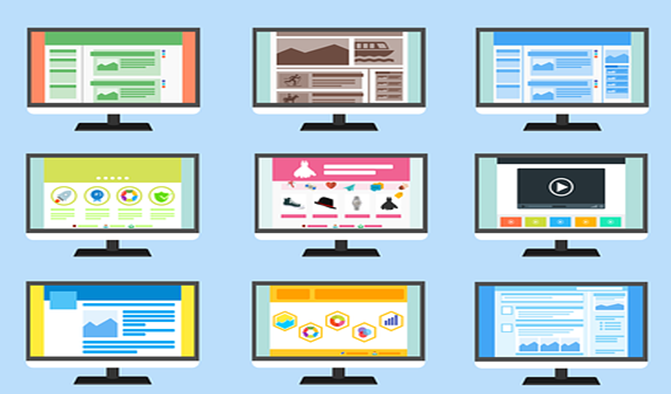 Customer Reviews
Appointment Schedules
E-Commerce Store
Chatbot Integrations
Galleries
Video Integration
Blogs
Email Newsletter Signup
And yes, you don't need to empty your bank balance to get all this done. You can use our DIY site builder and do it on your own. Choose from design templates that suit your business and create websites that yield results. You can get in touch with us for a 30-day free trial or give us a call if you want us to do all this, and more, for you.