Search Engine Optimization or SEO is a cost-effective marketing strategy because it targets potential customers or clients who are looking for products specific to your business online.
SEO can play a significant role in web development in Barrie. SEO keeps search results for products fair; the higher your website ranks on a page in Google for instance, the more traffic your website will see. The more users to your website will translate to the likelihood for customers to become repeat buyers of your products. SEO can be a part of your web development package which is quite cost effective in an effort to make your website appealing to search engines. Website development and SEO target specific key words that ultimately improve your chances of showing a result during a particular product or service search.
How SEO Can Work For YOU!
Improved user experience

When your website is rich in relevant content, related images and videos, and easy to navigate, your potential customers will be drawn to your site and this will improve conversions.

Increased Conversions

When your website is ranked high on search engines, then there is a greater likelihood for improved conversions. As long as your site remains strong in the rankings, your customers will continue to be informed and thus remain loyal to your specific product or service. Customers are even more motivated to not only visit your online website, but to also visit your physical business to see your product in person and to deal with people directly.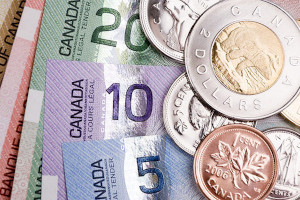 Website SEO and Cost Effectiveness
Barrie SEO lowers advertising costs. When your website already has a top ranking, there is less need to advertise your page. Remaining at the top of Google rankings ensures that existing and potential customers click on your site and related links before those businesses that are ranked lower down the page. Website SEO is a long-term marketing strategy. It takes approximately 6 months to maintain top rankings and from there SEO helps your website to remain in this coveted position.
Website SEO Promotes Credibility

If your business ranks among the first three websites on a search page, your potential customers believe that you are among the best in the industry and therefore click through to examine what you have to offer. People are drawn to what is popular and they place a lot of faith in what company may be the best. Without the use of SEO, your website may be found at the bottom of search engine results, thus creating greater scepticism among users. The more that people know about you, the more likely they are to follow you on your social media sites as well.

It is Mobile Friendly

Website SEO improves the user experience on your mobile device as well. People appreciate the ability to access information at their fingertips. Barrie SEO can make the mobile experience effective and friendly.

Growth in Your Business

Using website SEO is an effective digital marketing tool. You demonstrate to your perspective customers that your company moves with the times and embraces technology in order to advertise their business. People trust in an organization's willingness to and aptitude for change.
Search Engine Optimization (SEO) is an effective way for your business to be cutting edge and to move beyond your competition.