When building a website, content is crucial to the success of Barrie websites. Content is important to search engine rankings (SEO) and turning your website visitors into customers. Content provides information and this information can be used to educate search engines about your website.
Many clients who are considering website development in Barrie look to create simplistic and visually appealing pages and less content as a way to attract perspective customers. There is of course merit in an attractive website, but it may in fact undermine your search engine rankings. A colourful and unique looking website does not ensure that it will be seen. Content is the real answer to success of Barrie websites. In order for your website to show up in the search results, search engines have to know what your website is about, and so content becomes the most valuable tool to do that. While content is important for search engines, it is also valuable for customers as they are able to read what your company offers.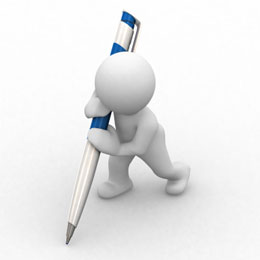 Content provides information and this information can be used to educate search engines about your website. During website development, you should keep in mind how your website is portrayed to search engines and whether it accurately communicates your website's purpose. Your purpose may be to provide information, to sell something or to offer a service in your Barrie websites. You should always optimise your website in such a way that search engines know what it's about. That way, search engines will know when to show your website and its pages in the search results for relevant search queries.
When users/potential customers visit your website, they're most likely cruising for something specific such as a service like website SEO in Barrie, a product, or information. One of the ways to provide this information and details concerning services and products is through content. Providing users with the information that they're looking for in a clear and easy way can help to increase conversions and to entice visitors to your website.
Content should always reflect your keyword strategy. Keywords are the terms that you want to be found for online and that best describe your products and/or services. When a customer types in specific words, you want those words to be connected to your website. These terms should be unique to each page on your website. Content is a great place to highlight these keywords in a natural, relevant way and to help search engines make the connection between your website and the keywords for which you want to be ranked.
Keep in mind that content should be the foremost consideration during website development in Barrie, and also know that you do not have to forfeit an attractive one in the process.